Levitate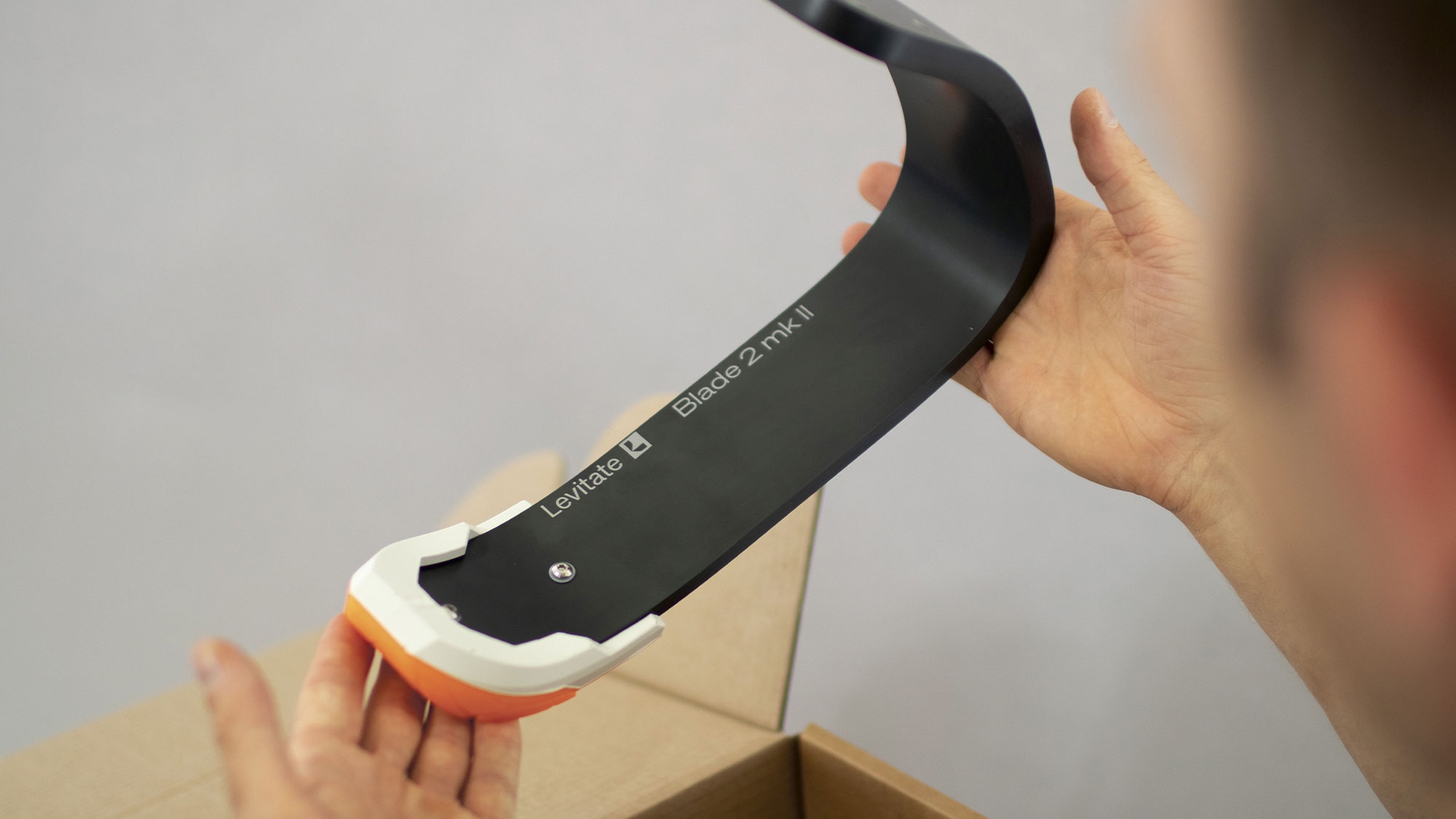 From Idea to Award-Winning Design: Jacob Bolton on the Levitate Sports Blade Kit
April 4, 2023
Levitate, the Copenhagen-based sports equipment company that is changing the game for amputees, has won the FIT Sport Design Award for 2023 as the Sport Gear Design of the Year. Jacob Bolton, the lead designer of Levitate's revolutionary sports blade kit, has made running blades more attainable and accessible to everyone. In this interview, we will explore Jacob's inspiration and vision for the future of sports equipment design.
Could you tell us a bit about yourself and your professional journey? How did you start working at Levitate?
I started working at Levitate after meeting the founder, Lasse Werner Madsen, who faced challenges obtaining a running prosthetic. I was drawn to his vision of providing equal access to an active lifestyle. When I met Lasse, he had just developed the first iteration of a functional running prosthetic. Since then, I have had the pleasure to lead the research and development team at Levitate. I believe that as design engineers, we have a societal responsibility to create great and beautiful products that positively impact the world. My passion for painting and drawing is utilized daily at Levitate to create products that are desirable to our strong community. Working at Levitate has been an incredibly rewarding and fulfilling experience.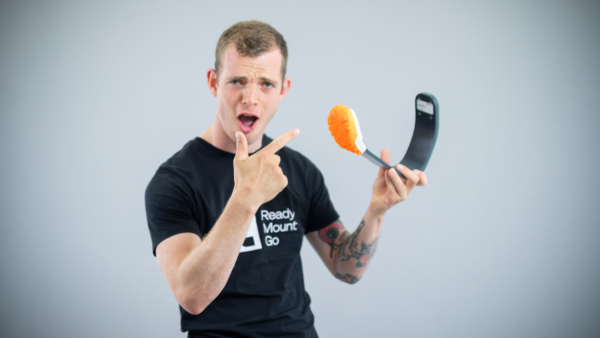 Can you describe the development process behind Levitate's running blade that can adapt to any terrain?
The Levitate Blade was developed through close contact with users seeking an affordable and durable running blade suitable for various activities. The blade itself was developed in close collaboration with some of the leading researchers and scientists in the field of composite materials. Having two team members with amputations, who can give valuable feedback immediately makes our process quick and efficient. The Levitate Blade Kit is designed to be purchased online and installed at home. Included in the kit is everything you need to get started living your active life. The blade's lightweight and flexible design makes it an excellent option for beginners or experienced users on all types of terrain. The Levitate Essential sole is ideal for indoor or asphalt use but can be replaced with the Levitate Gravel Sole for rugged terrain, making it perfect for outdoor activities like trail running.
What did you find most challenging while working on the project and what did you enjoy the most?
The composition of the fiberglass material was the most challenging aspect of the project. It required extensive testing to ensure its feasibility for production, durability, and user satisfaction while maintaining aesthetic appeal. This process was lengthy and complicated and could not have been done without our dedicated team. What I enjoy the most is seeing our users run for the first time. – individuals who have been unable to run for decades and now finally get the opportunity. This satisfaction and sense of fulfillment are motivating factors for me, and even after three years of working on the project, the thought of it still gives me goosebumps.
What inspired you to create sports equipment specifically for amputees, and what drives your motivation to continue innovating in this field?
The lack of access to sports prosthetics and other similar solutions is causing millions of people to be unable to live an active lifestyle, leading to both physical and mental health issues. Witnessing a person run for the first time is an exhilarating experience, but following our users for weeks, months, and even years and seeing the improvements in their mood and accomplishments is even more rewarding. We have seen amazing transformations, from grandparents being able to play with their grandchildren in their backyard within a week after receiving their Levitate Blade Kit, to a guy winning gold medals in the National Olympics for the 100m and 200m dash after only five months of training – and 6 years of not being able to run. This is what drives my motivation.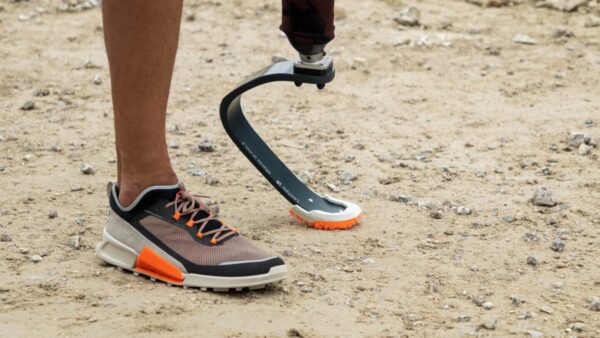 How is the Levitate Blade different from other prosthetics in terms of design and function?
The unique geometry of the blade and its lack of a heel is what distinguishes the Levitate Blade from other prosthetic feet. This design, coupled with its impressive energy return, propels the user forward, making it perfect for high-intensity activities. Moreover, the fiberglass material used to make it is both lightweight and robust, ensuring its durability.
How long did it take to develop and refine the Levitate Blade?
We began selling the first edition of the Levitate Blade Kit soon after its launch almost three years ago. We have an excellent relationship with all of our Levitate Weekend Warriors, so we have no plans to stop refining our product. We will continue to listen closely to our users needs and develop products that meet their exact requirements.
In your opinion, is there still significant demand in the market for high-quality and affordable sports equipment tailored to the needs of amputees today?
April being limb loss awareness month I think this is an important question and opportunity to highlight some of the statistics: Globally only 10% of people with limb differences have access to prosthetic solutions, and within that group, the number of individuals with access to particularly sports prosthetics is maybe less than 1%. So yeah, without a doubt the demand for products like the Levitate Blade Kit is high.
What does winning the FIT Design Awards mean to you in terms of validation and recognition of your work in the sport gear design industry
Winning the FIT Design Awards is a great honor and a validation of our hard work and dedication in the sport gear design industry – It signifies that our efforts towards creating inclusive products for differently-abled individuals are being recognized and appreciated. This recognition from FIT also serves as motivation for us to continue pushing the boundaries of innovation and inclusivity in our designs and products.
Are you currently working on something new that you can tell us about?
We have some super exciting upcoming projects aimed at developing active prosthetics for a broader population, so keep an eye out and follow us on our Instagram profile at www.instagram.com/levitate.sport.