Levitate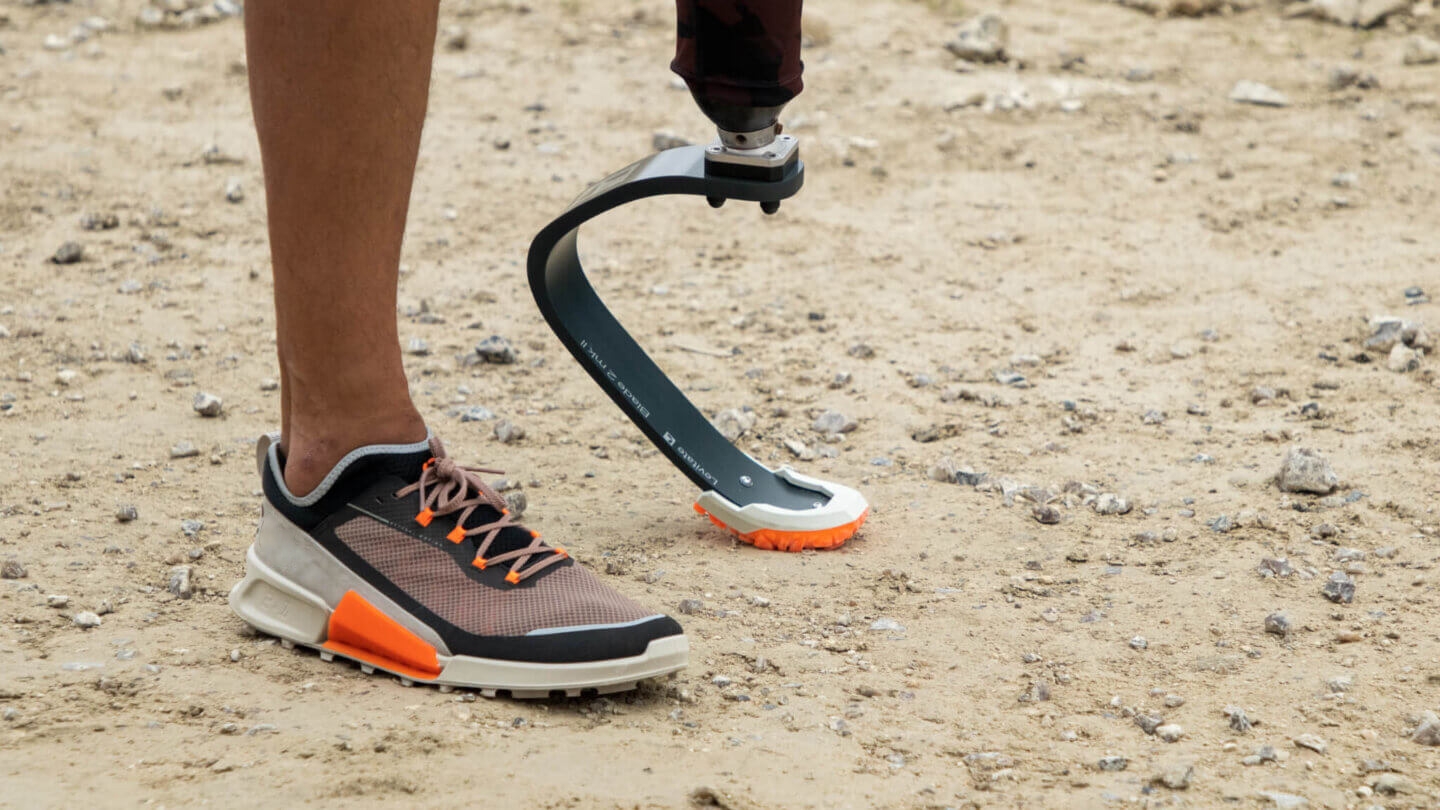 FIT Sport Design Awards Winners Shaping the Future of Inclusive Parasports
April 24, 2023
April is Limb Loss Awareness Month, a time to raise awareness of the challenges faced by individuals with limb loss and to celebrate the breakthroughs that help them live their lives to the fullest. This year's Limb Loss Awareness Month is especially relevant as it comes at a time when the importance of inclusive design in sports is becoming more apparent. While the world has awakened to the value of active and healthy lifestyles, nobody is being left behind.
Inclusive design has a special focus on the improvement of parasports, which are designed specifically for individuals with disabilities and are crucial to promoting inclusivity in sports, as everyone deserves the opportunity to compete and stay active. These thoughtful designs, which take into account the diverse needs of users and aim to create products and environments that are accessible to everyone, are vital in achieving this goal.
The FIT Sport Design Awards recognize the industry's most innovative sports equipment and apparel from around the world and have seen a rise in projects focused on adaptive sports. Among this year's winners, three projects have embraced inclusive design in their products, widening the range of sports gear and creating space for more innovations in the future.
One of the winning projects, the Open Shuttle, was designed to hold shuttles in sports wheelchairs. It is a piece of 3D printed equipment created by Marilou Maurel, a Care Design student at l'École de Design Nantes Atlantique and a French para-badminton player, which highlights the value of involving people with first-hand knowledge in the design process. Players of para-badminton encounter certain accessibility issues when competing, and finding a location to keep shuttles can be very difficult. Open Shuttle offers a quick and efficient alternative that not only improves practice but also improves performance and comfort on the court. Knowing Maurel's life journey, it is encouraging to see a designer develop a solution that makes the lives of other athletes better while having direct knowledge of the accessibility issues that the sport faces.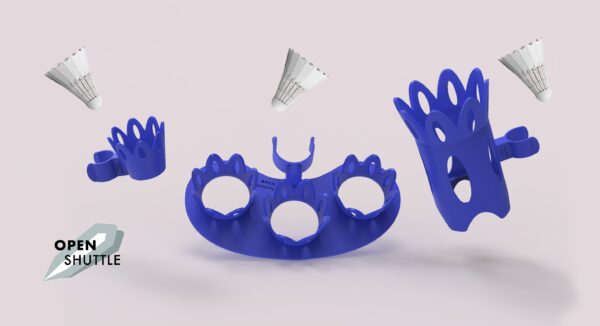 Another winner of this year's FIT Sport Design Awards is Bichack, a motorized wheelchair designed by Abolfazl Ghaderi, an Industrial Design student at Purdue University. The wheelchair has two magnetic resistance flywheels attached to movable levers that allow users to work out various muscle regions, this movement then produces the energy necessary to propel themselves more effectively. This gear is special due to the presence of a Bichack mode, which allows users to switch to "fitness" mode and modify the amount of power required to move the wheelchair in various directions. Regardless of their physical capabilities, consumers are encouraged to keep active and engaged by this creative design.
Prosthetic running blades are now more affordable thanks to the winner Levitate's Blade Kit, enabling anyone who wants to play, work out, or compete to do so without restriction. Levitate's blades have a design that is both durable and pleasant, and they are reasonably priced, long-lasting, and simple to use. Nothing is off limits thanks to the company's first-ever running-blade sole that can be used anywhere: concrete or sand, for trekking or a marathon, all the user needs to focus on is running. Inclusion can really lead us everywhere, whether it be the city streets or the mountains. The team at Levitate is dedicated to making active life an option for everyone, regardless of financial status or physical capabilities, and their revolutionary sports blade is making this a reality for those who didn't have this opportunity before.
It is impossible to emphasize the value of inclusive design in fostering diversity and accessibility in sports. Including people with disabilities in the design process guarantees that their particular needs are taken into account and that the finished goods create a market with suitable gear for everyone. Design inclusion enables socializing, personal fulfillment, and both physical and mental well-being in addition to being a matter of fairness. This thoughtful act not only helps people with limb loss lead better lifestyles, but also creates a caring society that values everyone no matter what their bodies look like. It's important to share the benefits of adaptive gear and inclusive design, that's why programs like the FIT Sport Design Awards are crucial to encourage and inspire the upcoming generation of designers and creators.
The potential for inclusive design in parasports expands as technology does, and it has never grown so much as in the last few years. The creation of exoskeletons, wearable technologies that improve the movement and functionality of people with disabilities, is one area where we are witnessing major advancements. Exoskeletons hold considerable promise for helping people with lower limb paralysis stand and move more easily and independently. Many other sports, including mountain biking, skiing, and snowboarding, can benefit from the use of these gadgets.
The use of robotics to enhance the possibilities in parasports is another fascinating area. Examples include the construction of adaptable equipment and the development of virtual training settings. Those who use robotic prostheses can move as naturally and intuitively as they would with a real arm. This innovation enables amputees to engage in activities such as rock climbing and archery, demonstrating how far sports equipment design has progressed. On the other hand, with virtual reality, it is possible to design immersive training experiences that replicate real-world scenarios, allowing athletes to practice for competition in a safe and controlled environment.
Parasports are advancing technologically, but there is also a rising understanding of the value of diversity and representation in sports. To guarantee that everyone may reach their full potential, it is crucial to ensure that people with disabilities are represented and involved at all levels of sport, from recreational to professional.  The winners of this year's FIT Sport Design Awards are proof of how far we have reached, both in sports gear and in society. As more designers adopt thoughtful designs, the future looks promising and parasports are sure to gain more recognition. By encouraging this, we are removing obstacles and building a more fair society where everyone has a shot at victory. 
Text: Leonor Gomes